Superior wastewater aeration by Secoh
Secoh JDK Compressor' linear diaphragm blowers offer superior performance, fast installation, and lowest life cycle costs to help wastewater treatment plant operators optimise their aeration system.
Secoh blowers are used in all of the best sewage treatment systems on the market including the Klargester BioTec, Klargester BioFicient, Harlequin Hydroclear, Clenviro Matrix, Tricel and WPL.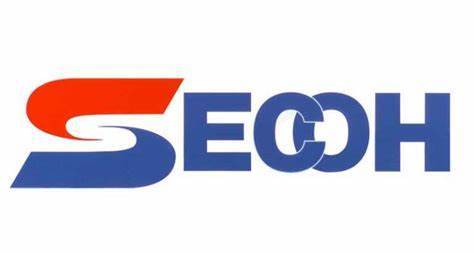 The advantages of a Secoh JDK air pump
Longer life expectancy - Motor and pump parts are combined in one single construction. The compact and light construction form and the simple mechanism offer a long and reliable period of operation compared to other manufacturers.
High Degree of Efficiency - the principle of electromagnetic oscillation, which practically has no mechanical friction, minimises power consumption and provides a high degree of efficiency.
Low Noise Level - Soundproof case and muffler reduced operating noise significantly
Completely Oil-Free - Guaranteed dry and unadulterated air flow.
Low Vibration - Isolating rubber prevents the motor and pump from vibrating
Pulsation-free Air Flow - Pump chambers and muffler make the air flow practically pulsation-free.
Weatherproof - Made of tough stuff!
Universal Service Kits - for each model series service kits are available from Direct Drainage. They are vacuum-packed in aluminium foil for better and longer life.
The operating principle
The activated electromagnets put a permanent magnet into oscillation movements. The magnet holder moves now at the same (50Hz) back and forth between the electromagnets and sets the diaphragm going on both sides, which then changes the valve box volume. By discharging via the valves, both pressure and vacuum can be realised.
How to choose the right pump capacity for your sewage treatment system?
The technical specifications from different diaphragm pump manufacturers are based on various reference pressure levels. e therefore recommend that you compare the performance data of the diaphragm pumps exactly. We are happy to advise you so that you find the right model pump for your application.
Buy the full range of Secoh JDK air blowers and Secoh JDK Service Kits and Spare Parts online from Direct Drainage today. For all ofyour secoh air pump needs call our friendly experts on 01388 537 050 or email us at sales@direct-drainage.co.uk