Tricel Novo Sewage Treatment Plant Servicing
All wastewater treatment systems require regular maintenance. Fortunately, the Tricel Novo makes servicing simple and convenient for your wastewater engineer. Our sister company RA Dalton takes care of many Tricel tanks on regular maintenance schedules. Here is an insight into what is done at a service visit to keep your Tricel running smoothly.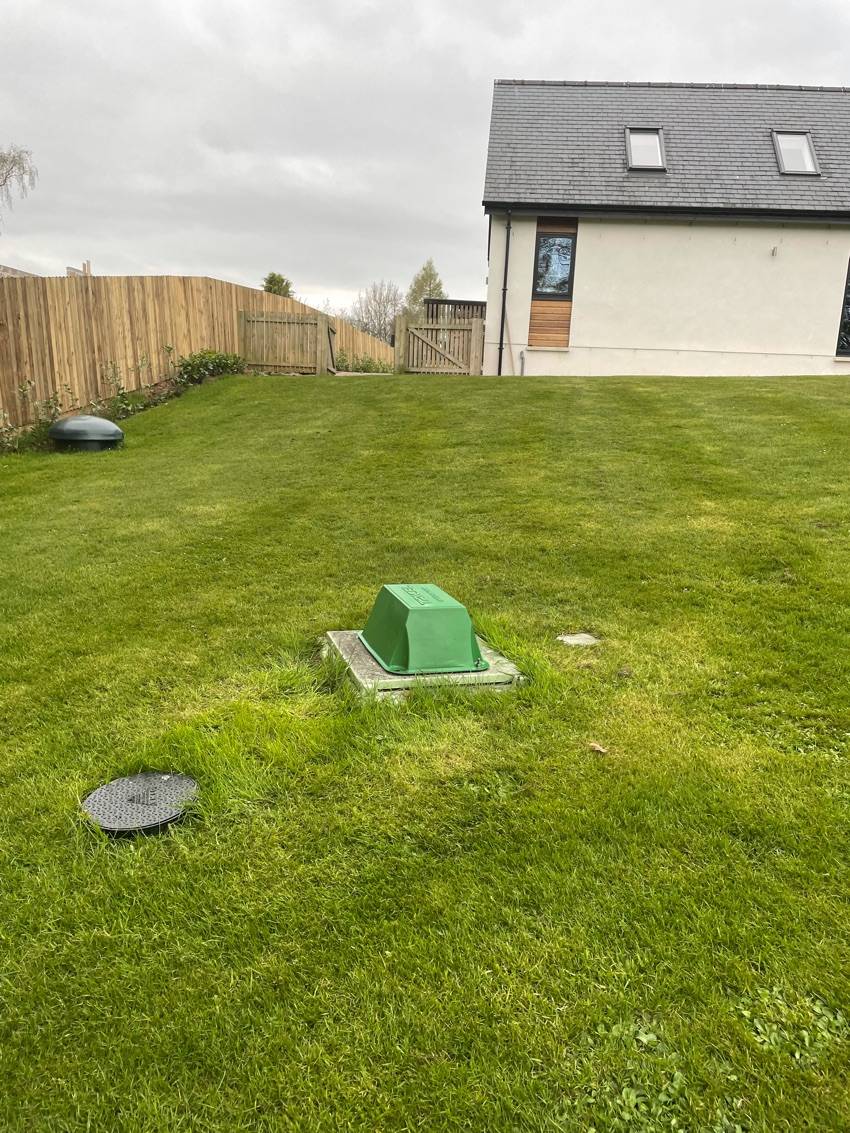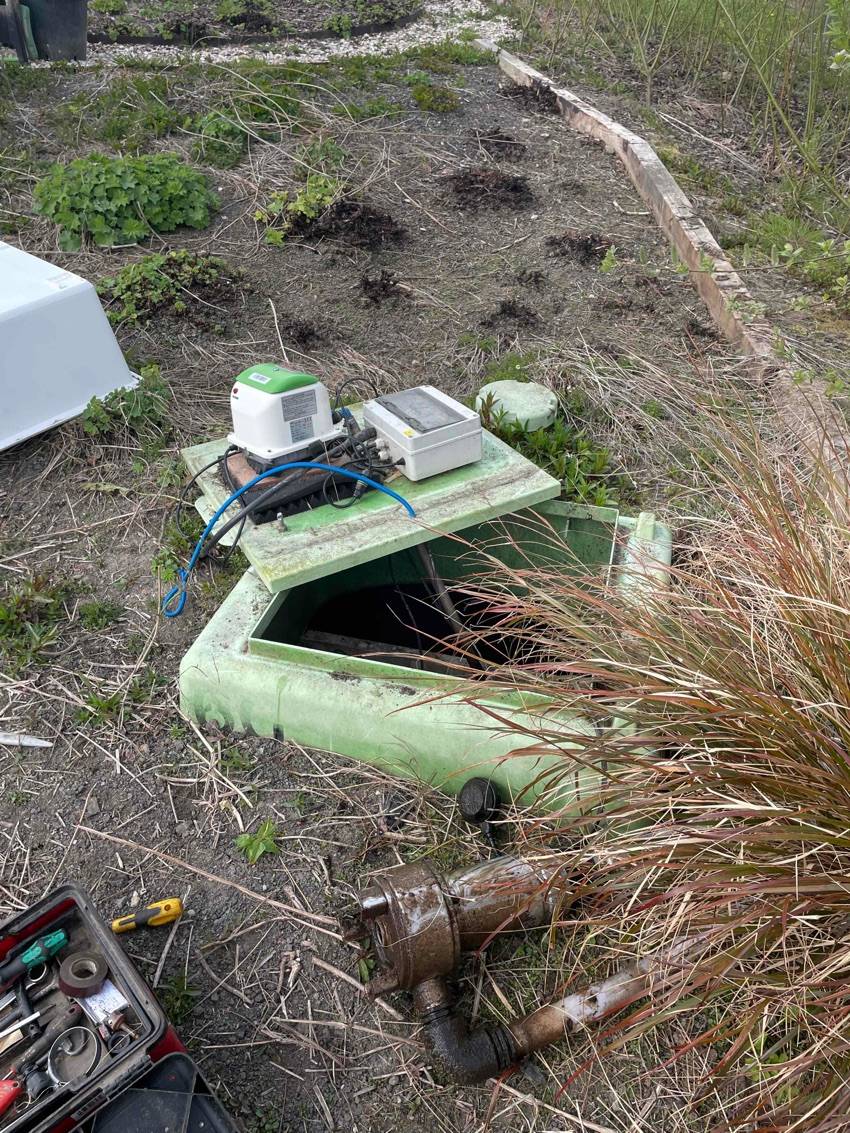 Emptying your Tricel Tank
The
Tricel Novo
sewage treatment system will require desludging at recommended intervals depending on its size. It is the home owners responsibility to ensure your wastewater treatment system keeps on working without any issues and to prevent failures and pollution. Tricel recommends that all domestic wastewater systems should be serviced and emptied at least annually. When thick sludge in the tank reaches 700mm deep or 50% volume of the primary chamber de-sludging is required. See below diagram of how the
Tricel Novo
works and where to check your sludge levels.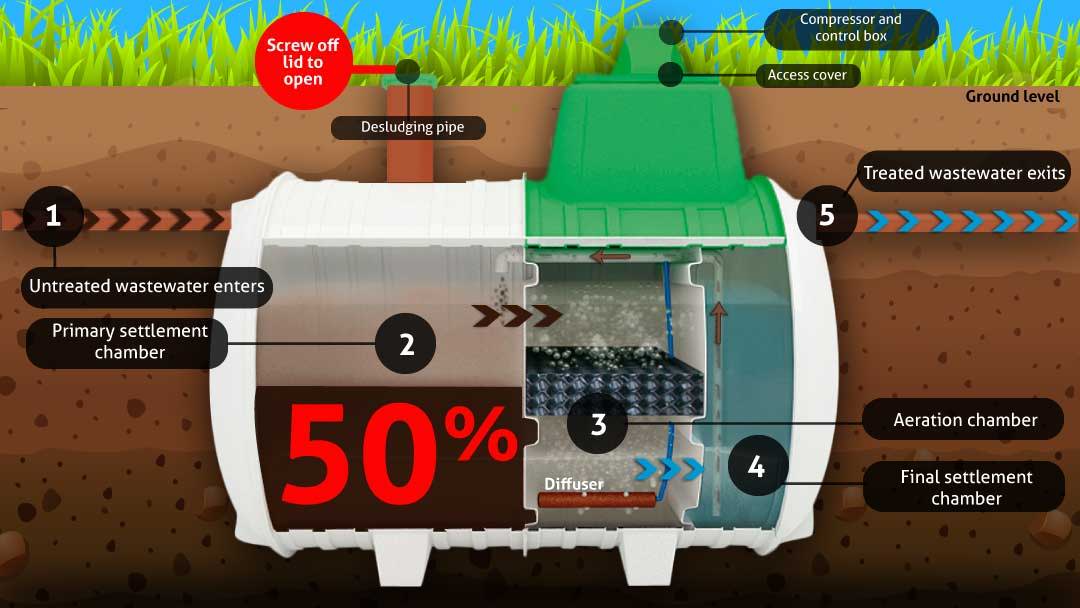 Before your system is emptied
There is no need for your air blower to be turned off while the system is emptied. Ensure there is somewhere nearby for the tanker to park while desludging. Remove desludging covers, empty with a vacuum tanker ensuring that ALL solids are removed along with the liquid then replace the cover securely.
After your system is emptied
After the emptying of a Tricel Novo wastewater treatment plant, the primary settlement chamber must be filled back up with water immediately until level with the aeration chamber.
Servicing your Tricel Tank
At an annual domestic Tricel service the engineer will carry out extensive checks to ensure your system is working to its best ability. A regular service should include but is not limited to the below;
- Installation of new air blower filters
- Installation of new air blower diaphragms or linear shuttle Teflon-coated piston assembly (if the air compressor is a MEDO)
- Testing of alarm facilities on control panel and electrical connections
- Check of airline and fittings
- Installation of new cables as required
- Check of general condition of blower housing, colouration, covers, media bale, ventilation, bacteria growth and diffuser pipework
- Ensure the system has been emptied correctly by the vacuum tanker, not leaving any sludge behind.
- Make recommendations for improvement. Eg. Wipes or washing detergent being flushed which is causing issues.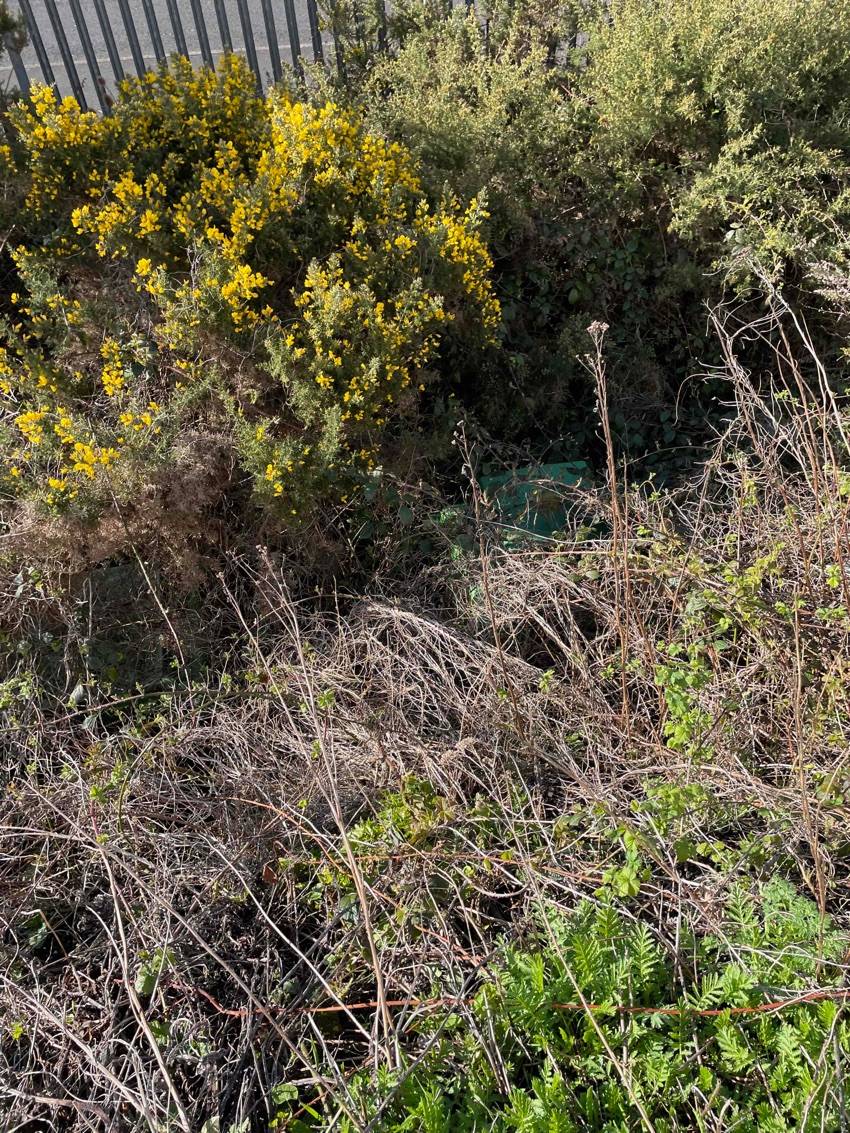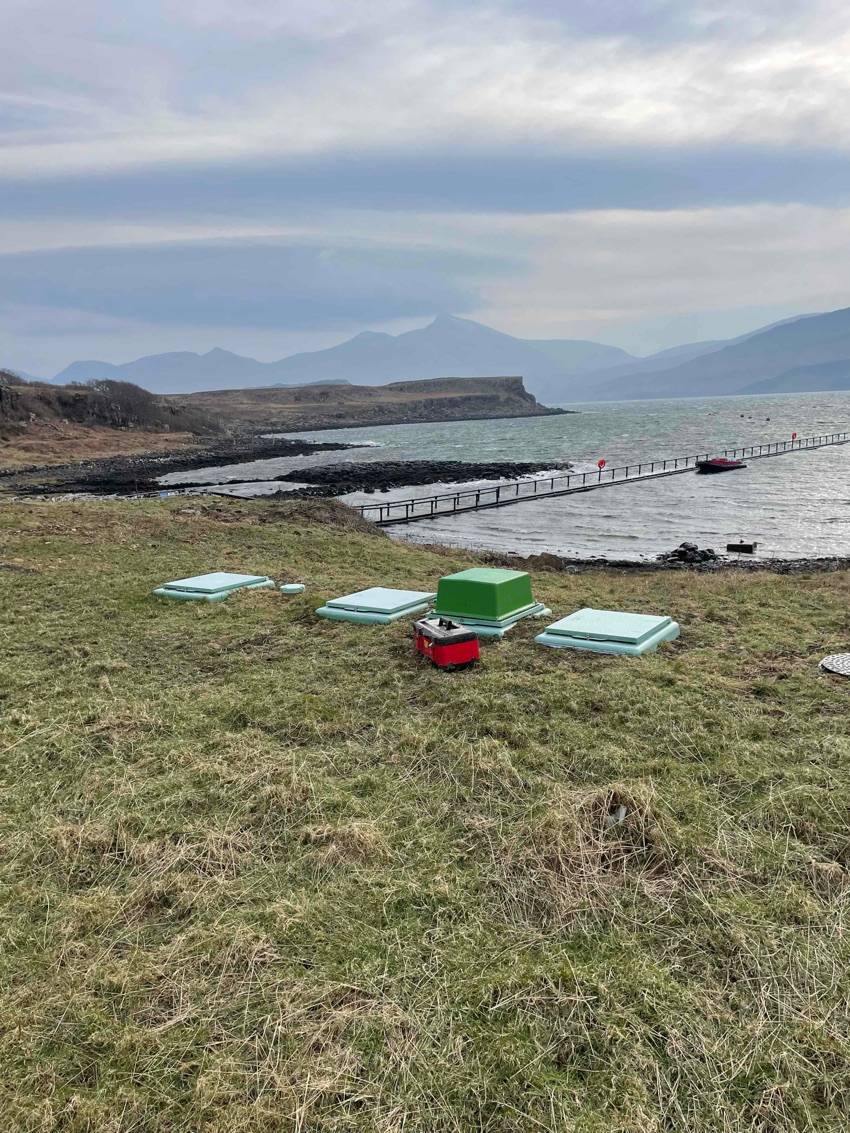 How a Tricel Novo should look
The below images are from a service visit to a Tricel Novo sewage treatment system with great effluent quality. Our engineer checked and changed the filter in the air blower, and tested the loss of pressure alarm. He was so happy with the final settlement chamber he took a selfie in it!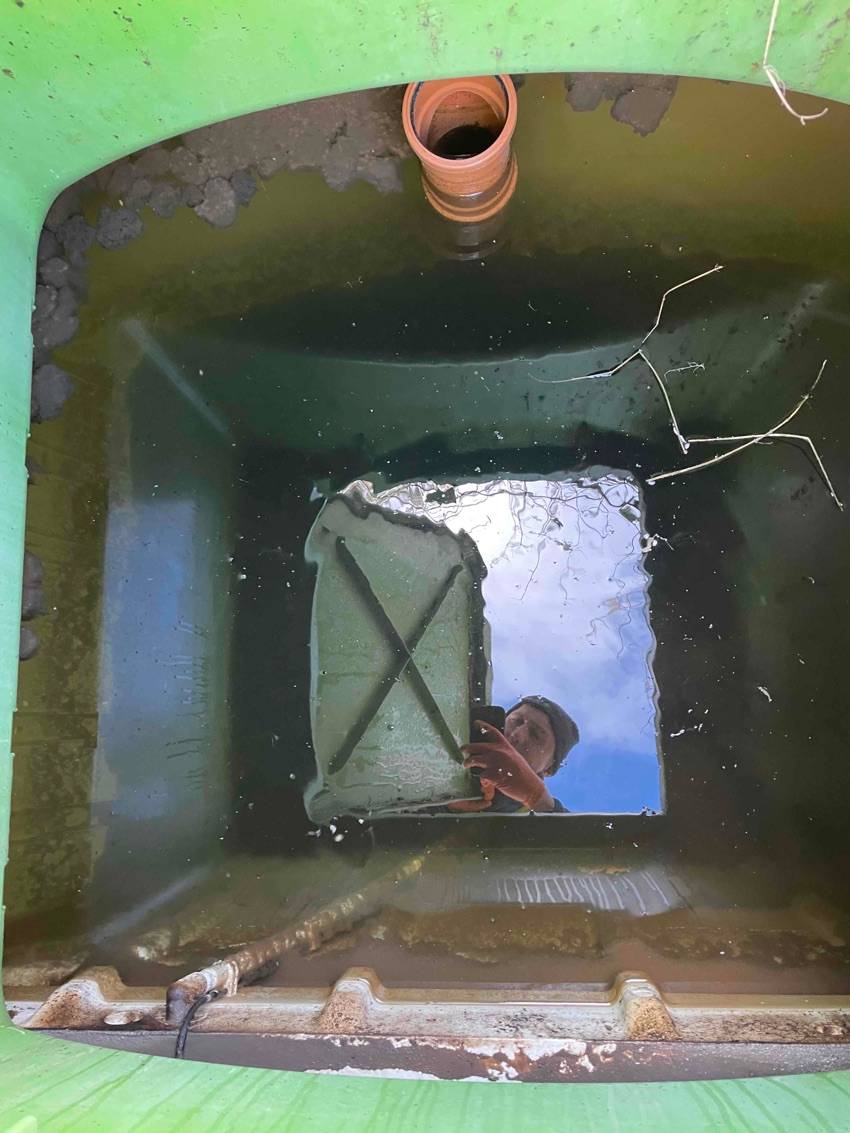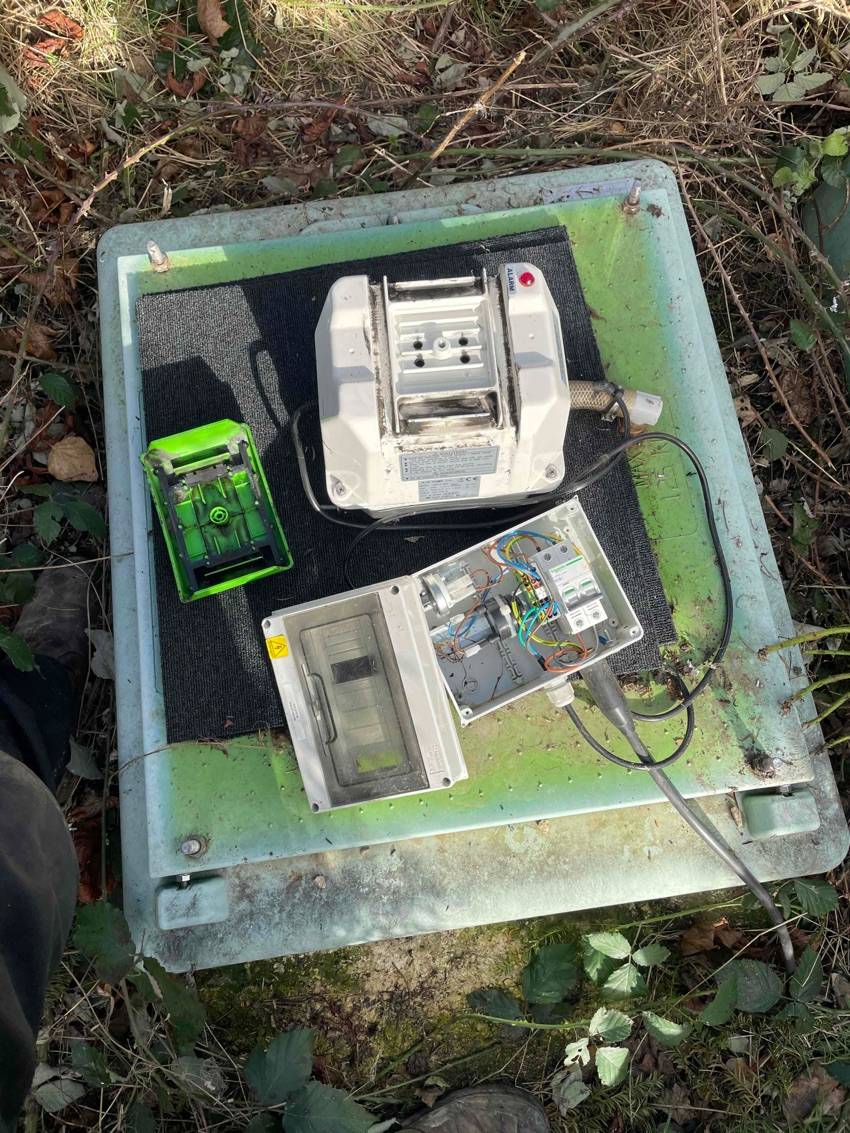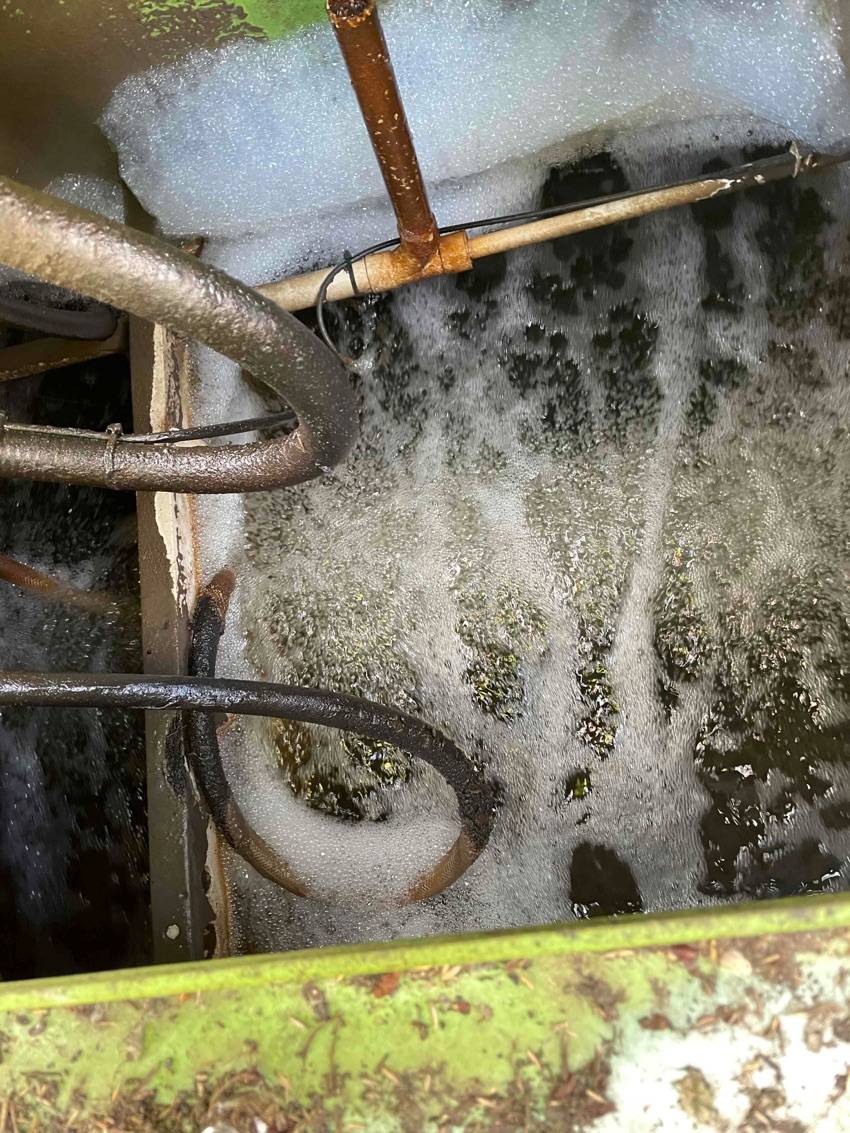 If you have a Tricel Novo Sewage Treatment system and need a service visit call us now to get a quote on 01388 537 050 or email sales@direct-drainage.co.uk